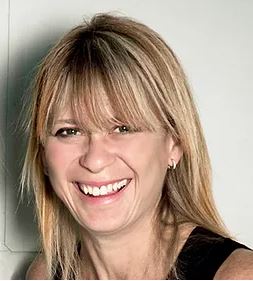 Speaker type
Author
Illustrator / Designer
Shannon Horsfall is an author and illustrator based in Australia but living in fairyland. Her head is a mess of stories, pictures and the occasional cake recipe. She loves to draw, doodle, dream, design, imagine, write, dance, sing (badly), scribble, splatter & cook. Although she is not young, she is very much a child. (Or immature, depending on how you look at it.) She is always creating and is keen as English mustard to work on projects with schools, festivals, authors, teachers, illustrators, collaborators, publishers and other species. She is regularly booked for speaking engagements in schools, libraries and at festivals and is passionate about literacy and the arts.
Shannon has published a number of picture books including Was Not Me - Harper Collins 2016 (shortlisted for Speech Pathology Australia's Book of the Year), Nomax (HarperCollins June 2017 (CBCA Notable Book for 2017) and illustrated Dear Santa - Scholastic 2018. Her latest illustrated book My Unicorn Farts Glitter - Hachette was released in 2019.
Shannon also writes for adults. Her adult fiction short story Doomed was published in the University of the Sunshine Coast anthology Unravel in 2018 and she illustrated Issue 259 of WQ Magazine for Writers Queensland in 2017-2018.
Her awards also include Brisbane Advertising and Design (BAD) and Australian Graphic Design Association (AGDA) awards for both her graphic design work and illustrations.
Writing and Illustration Workshops and Interactive Book Reading
Presentation Type: Class or Group (max 50) –
Tailored to Age Groups Prep-2 or 3-6
45 - minutes duration
These presentations take students through picture books Nomax! and/or Was Not Me!, and then on a visual journey through the process of writing and illustrating these books.
Topics which may be covered include:
Illustrations and how they work to complement text, and vice versa. Explains simply the picture book creation process.
A brief overview of storymapping and character development
Story arc and structure explained and exampled as in Was Not Me!
Point of view discussed with an example of how story could be told from another character's perspective.
The importance of setting in a story and how to create a place and time.
Editing discussed and exampled.
Examples of how to get ideas for stories
Interactive illustration workshop teaching students how to easily create expressions and an imagination freeing exercise in monster creation. ​
Traditional and digital illustration techniques
All About Books
Presentation Type: Class or Group (max 50) Presentation
Age groups: suitable for grades 1 - 6 45 minutes duration
This presentation takes children through the many and varied styles of children's books, as well as the behind-the-scenes work that goes into books. Book styles, target markets, readership, creators, drafts, types of texts, inspiration, differences in authors and creators, processes and ideas are discussed. The creation and final publication process for Nomax! is discussed in brief.
Show, Don't Tell
Workshop Type: Group (max 12) Workshop
Age groups: suitable adult beginner writers 60 minutes/ 90 minutes/ 3 hour duration
In this workshop I will focus on the elements of a successful picture book including structure and the story arc. I will explore the importance of illustration to tell the story alongside, and sometimes in contrast to, the words. I will delve into the importance of allowing the illustrations to speak and for layout to create dynamism or quiet as required. I will educate on the process of printing to give participants a better understanding of layout, sheet size, pagination and colour reproduction.
Writing for Picture Books
Workshop Type: Group (max 12) Workshop
Age groups: suitable adult beginner writers 60 minutes/ 90 minutes/ 3 hour duration
In this workshop I will focus on the elements of a successful picture book writing structure and the story arc. I will focus on ideas generation including drawing from experience or common childhood themes. These may include fear of the dark, a desire for independence, a need for acceptance or the emotional impacts of feeling different. The workshop will discuss writing for an illustrated story and also, for illustrators, how to tell their stories through words. At the conclusion of the workshop, participants will have written a simple story and have the skills to structure and write for picture books
Testimonials
​What a wonderful way to celebrate Book Week…with a real life author and illustrator – Shannon Horsfall! Shannon presented to all of our students here at Caboolture East State School, engaging them in the reading of her two picture books, "Was Not Me!" and "Nomax!", the writing process, and creating illustrations. Shannon is particularly adept in adapting to a range of audiences – from Prep to year six, with all of her sessions being extremely appealing to both students and teachers. Shannon was certainly a hit with our kids and we are eager to have her back to take us deeper into the art of writing.

Caboolture East State School - 2019

"Shannon provided such a great perspective on how to write in this particular genre (kids & picturebooks), as I normally write fiction drama. Great tips and great knowledge."


"Loved Shannon's workshop. I ended up making sure that a picture book will be my next project!"


"Shannon was very honest in her presentation - she provided many examples of what to look for in a good picture book and suggestions for writing. She was very generous with her advice. A fantastic presentation!"


"Great for all writers from beginners to experienced. Shannon was very professional in the delivery of her content. She created a warm and friendly environment where I felt comfortable to have a go and share. Thanks for a great workshop!"
​

"The live-streamed picture book workshop with Shannon Horsfall was absolutely brilliant."
​

Writing for Picture Books Workshop -Queensland Writers Centre - 2019

Shannon visited my year 8 focused literacy class. Her presentation was very well organised, relevant and extremely interesting. Shannon discussed the steps she went through to write and publish her book "Was Not Me". This was closely linked to the theory behind story structures. Students had an opportunity to see early drafting notes and discuss the drafting, illustrating and publishing processes. All of this was presented in a manner that suited my class perfectly and there were lots of opportunities for the students to ask questions and discuss their own story ideas. Shannon was very generous with her time and also supplied resources that I will use with the class to highlight key concepts that were presented. Her presentation has inspired my students and I would recommend her as a guest to other classrooms and schools. She is a very talented, author, illustrator and presenter.

Bribie Island State High School - 2019

Good writers need a purpose and should be able to consider their audience. A tough job indeed when you are seven years of age. However, during a beautifully crafted session with our Year 2 students Shannon Horsfall encouraged those children to be good, confident writers. The children were thoroughly engaged throughout the whole session hanging on to the children's author and illustrators every word. They were guided through the process of writing a book and the skills needed to enhance their own writing. An entertaining and worthwhile session with children bursting with ideas that they then took to their classroom writing. I would highly recommend this writing experience and cannot wait to find out how the new book was put together in this years session.

Banksia Beach State School, 1-2 - 2017