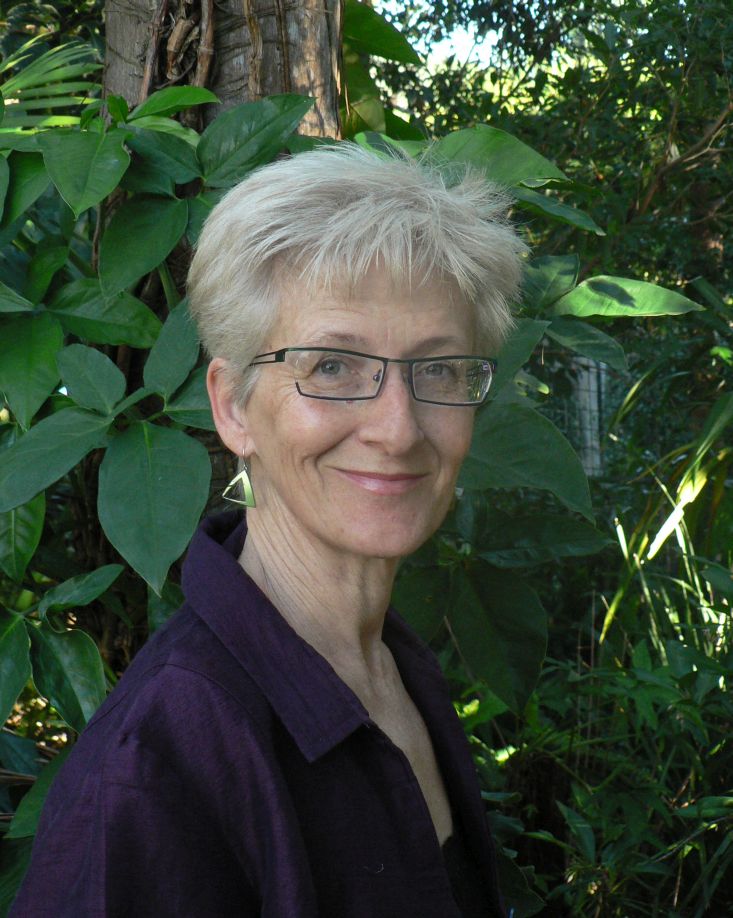 Sheryl Gwyther's mango-gorging, tree-climbing, pirate ship-building and book-reading adventures as a child in far north Queensland inevitably led to her becoming an author.
Published work includes Sweet Adversity, an historical adventure novel set in the Great Depression (release date July 1, 2018, HarperCollins). Secrets of Eromanga, a junior adventure novel set on an outback dinosaur fossil dig. While writing this story Sheryl worked on an outback Queensland fossil dig … helping to excavate Elliot, one of the biggest dinosaurs found in Australia. Pestering palaeontologists on site with questions ensured her novel rings with authenticity.
Her work also includes many chapter book titles, short stories and school plays for children in The School Magazine and New Zealand's Junior Journal, and 500-word Flash Fiction for adults. She especially loves bringing science, history and art history into her short stories.
An experienced primary/early childhood teacher, TAFE teacher (plus a stint teaching Adult Literacy in Boggo Road jail) and creative writing teacher, Sheryl delivers interesting, informative, engaging and practical writing workshops and author talks for all ages and situations – from classrooms and libraries to writing conferences and literary festivals.
Her workshops include:
- Enthusing the love of books and storytelling in the very young
- Developing young imaginations
- Tackling the nitty-gritty of story writing - for older children and adults
- How to write historical novels without drowning them with facts
- How to develop complete story characters
- How to use the senses to build up description and emotion
- How to catch and develop story ideas by planning and outlining
- How to use research to build authentic characters and story-telling worlds
Workshops and talks are based around Shery's books, but can be adapted to your needs. All workshops follow the Australian National Curriculum's three interrelated strands for English, Language, Literature and Literacy.
Website: www.sherylgwyther.net
Blog: https://www.sherylgwyther.net/insearchofstory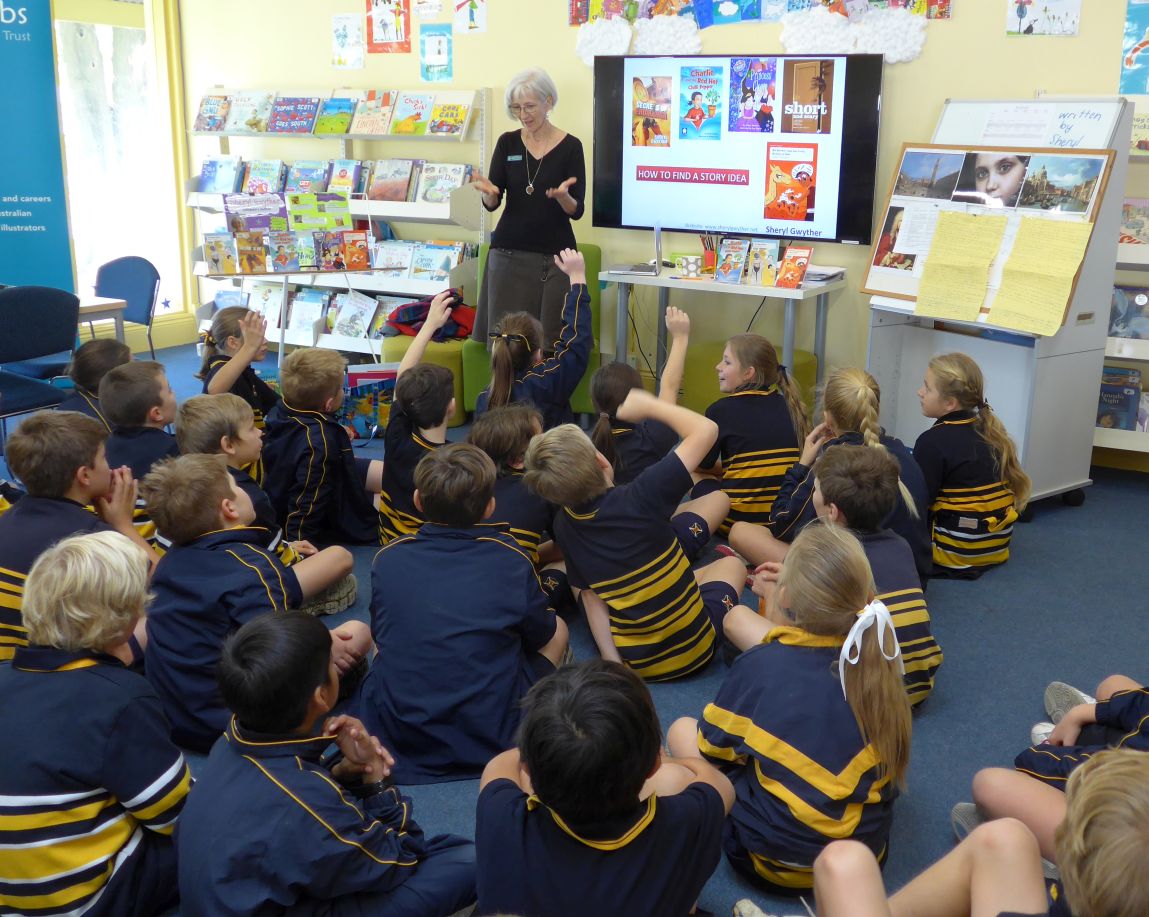 Testimonials
Engaging, exciting and educational! Shannon Horsfall's visit to my Year 3 classroom was all of these and more.
Presenting a reading of her new book "No Max" was a highlight the children will cherish. Shannon's delightful nature and joy of sharing her work engaged even the most reluctant reader and writer as she drew them into her world of mayhem, mischievous characters and hilarious storylines. Each child came away from the visit with an understanding of how the stories "Was Not Me" and "No Max" were created and how they could apply these skills and techniques to their own writing. Her presentation inspired the children to write and illustrate their own stories.
Shannon's stories are the "go to" choice of books during our reading time. The children love knowing the author has personally visited them and they have had the opportunity to ask questions and share their own story ideas with a published author! If the opportunity arises, I can highly recommend a visit by Shannon Horsfall.

Banksia Beach State School, Year 3 - 2017

Sheryl, just wanted to say a BIG thank you for being so terrific on Saturday -- you'd put a lot of thought into it, and it was so appreciated ... Susan Johnson, author and journalist.

Thank you, Sheryl! It was so great to meet you today and you did a beautiful job. I hope our paths cross again! ... Lauren Elise Daniels, author and editor

Sandcliffe Writers Festival - May, 2017

Our students enjoyed Sheryl's Author-in-Residence with us. She did a great job appealing to such a range of ages and I appreciate the preparation she put in ahead of time.
Her sessions also inspired the older grades who have not yet read Secrets of Eromanga to continue and use the text in their lessons. The students have even done some follow up research about the Elliot dinosaur.

Sheryl Gwyther - Cindy Grimes, Chinchilla State School

Thank you for helping us be better writers. Apart from that we enjoyed just spending time with you! I hope this card gives you some inspiration for another book!

Sheryl Gwyther - Kate, aged 10, Ashgrove State School 2015

Sheryl Gwyther was an absolute pleasure to host in our school library. In preparing for her visit, she was approachable, flexible, organised and interested in what the teachers and students would like to hear and learn about. 
Sheryl planned a range of activities for across the year levels (Reception - Year 6) and shared an age-appropriate range of books, stories, experiences and writing tips…
The students particularly loved listening to Sheryl's current writing journey with Vivaldi's Angel and are eagerly awaiting to read it one day soon! Sheryl's other books, including Secrets of Eromanga, Charlie and the Red Hot Chilli Pepper and Ali Berber and the Forty Grains of Salt have been constantly borrowed by our students since her visit!
Sheryl very kindly shared with us extra information to help follow-up lessons, as well as photos from our sessions and writing tips for the students. She also very kindly offered to be an online support for students interested in writing.

Sheryl Gwyther - Lucy Dabrowski, T/Librarian, Scotch College Adelaide 2015