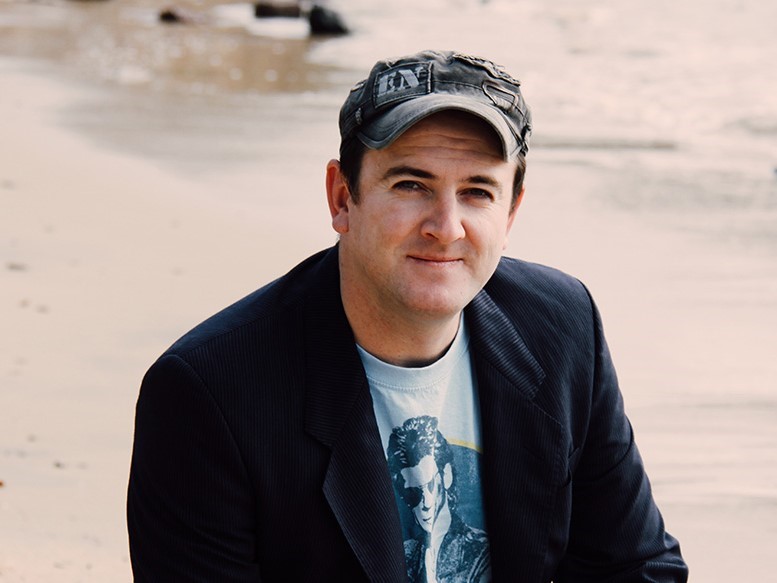 Tim Harris is one of the most exciting new children's authors in Australia. His first series of books, Exploding Endings, will have primary-aged readers both captivated and laughing out loud. Harnessing his wacky sense of humour, the series contains short stories with BIG twists.
His second series, Mr Bambuckle's Remarkables, contains his trademark quirkiness, mixed with a touch of poignancy.
A former primary school teacher of 15 years, Tim's presentations and workshops are dynamic and entertaining.
He is married and has three young children – two boys and a girl.
He likes cricket, footy, Lego, music, and watching movies.
Testimonials
Tim was phenomenal! His sessions were well-pitched to his audience, who were all highly engaged for the entire hour. Tim left the students wanting more and we cannot keep his books on our shelves - the reservation list is LONG!

Riverbank Public School - August 2018

Very engaging and relevant to teachers and students.

Holy Family School - June 2018

Tim Harris is such an engaging and energetic author. His work in front of big groups as well as in classrooms with students is captivating. A successful author who really knows how to connect.

Moreton Bay Boys College - March 2018

Tim was great. He was well-prepared and encouraging to the students. He has a genuine, relatable style and was able to speak to a wide range of year levels in an age-appropriate fashion.

Pacific Coast Christian School - March 2018

Tim's presentation was entertaining and engaging. He had students from yrs 3, 4 5 and 6 in the palm of his hand and his books have been unavailable in our library ever since. His teaching background made his presentation very applicable to teaching story writing skills as well as creative ideas for story writing. Our teachers were especially impressed by the practical nature of Tim's presentation. Absolutely worth every penny.

Matthew Flinders Anglican College - March 2018