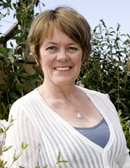 Speaker type
Author
Interstate
Virtual visits

With a string of awards including the Prime Minister's Award for Children's Literature and CBCA Book of the Year, Wendy Orr has written over 40 books and been published in 27 languages. Her books include Nim's Island, the first Australian children's book to become a Hollywood feature film, the much loved YA novel Peeling the Onion, as well as the more recent and highly acclaimed Dragonfly Song and Swallow's Dance. She has presented on school and festival stages around the world and is known for the honesty and inspirational qualities of her sessions. Wendy believes that every child deserves to find the books that fuel their passion for stories, encourage empathy and connection, and empower them for the future.

Wendy's Most Recent Awards:
Adelaide Festival Award for Children's Literature, winner 2018
TD Canadian Children's Book Council Award finalist, 2018
Prime Minister's Award for Children's Literature, 2017
Honour Book, CBCA Junior Readers 2017
Shortlisted WAYRBA Junior Readers 2017
Finalist Crystal Kite Awards 2017
Shortlisted Queensland Premiers Award 2017
ASO Librarians Choice Award, Secondary 2016
Junior Library Guild Selection 2017 (USA)
Kirkus Reviews Best Middle Grade Books 2017 (USA)
2020 sees the publication of The Complete Adventures on Nim's Island - All three Nim novels - Nim's Island, Nim at Sea and Rescue on Nim's Island - collected in one edition to celebrate the 21st Anniversary of the original publication of Nim's Island.