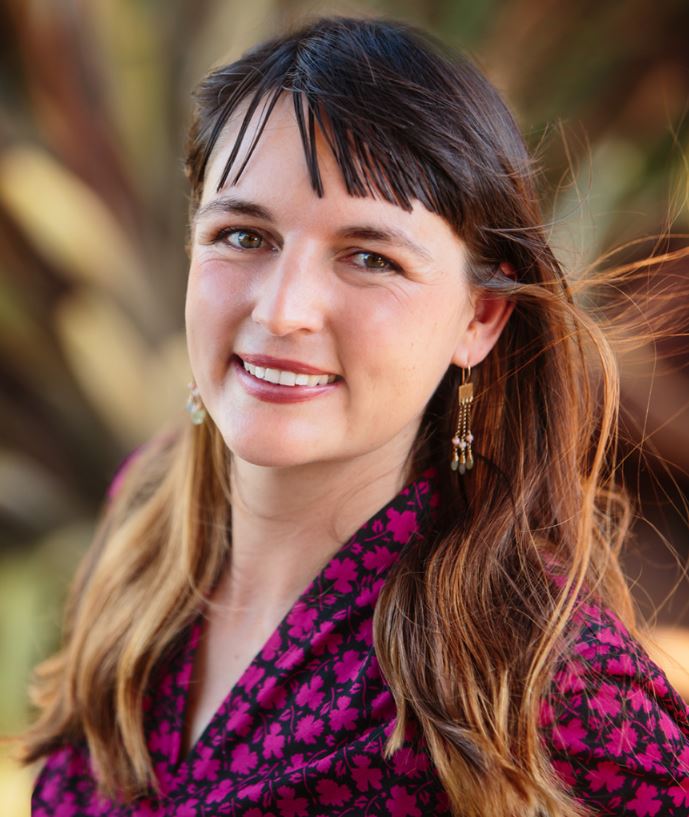 Speaker type
Author
Storyteller / Performer
Virtual visits

Zanni Louise is passionate about writing quality books for children and inspiring people to write their own stories.

Based in the hinterland of Byron Bay, Zanni has collaborated with award-winning illustrators to create four picture books, including the popular Errol series. She's written a 6-book independent reader series called Tiggy and the Magic Paintbrush and her first junior fiction series Stardust School of Dance is out mid 2019. She's also co-writing a junior fiction series for basketball lovers called Daring Delly, with NBA star Matthew Dellavedova.

Zanni's books have been described as quirky, curious and funny, and are sold in 19 foreign territories. She's been twice listed in the CBCA Notables, and her book Archie and the Bear was selected for the highly prestigious international children's catalogue: The White Ravens.

Zanni teaches Writing Picture Books and Writing Chapter Books through the Australian Writers Centre. She also runs her own course through various writing centres and festivals throughout Australia. Zanni has workshopped with thousands of kids in schools around Australia. She is one of the passionate StoryBoard authors working with Byron Writers Festival and tours with StoryFest On The Road She has mentored new and established writers for a number of years, helping writers develop their stories for publication, and achieve their writing dreams.
TALKS:
Creating Story Magic
Zanni brings a fresh, comic, female presence to the author stage, in a presentation that engages kids and their parents and teachers, inspiring creativity and storytelling.
This talk includes a job interview, a magic trick, very terrible dance moves, and a parent/teacher auction. Surprisingly, perhaps, all these activities tie in directly with Zanni's recent book releases.
Zanni reads from her humorous picture book ERROL! She reveals how books are made, and the secrets of coming up with original ideas, editing work, and getting published. She also talks about the key ingredients of living life creatively: embracing boredom, being playful, being persistent, and engaging the imagination.
Suitable for Primary School; 45-60 min.
Dance Like No-One Is Watching
Zanni shares her new dance series: Stardust School of Dance. This series for 6-10 year-olds is all about dance, friendship and discovering what makes you tick. Zanni reads an excerpt, talks about the characters, and story development and invites young dancers to teach Zanni and others their special dance moves.
Suitable for Primary School; 45-60 min with Q&A.
Write A Picture Book
In this one-hour presentation, Zanni works with a group to develop their own story, using the key elements of story craft: character development, plot structure, and language and editing techniques. No two stories are the same, and students get the opportunity to put story craft into practise in an engaging, inspiring session.
WORKSHOPS - Primary and Secondary:
Write Like No-One is Watching
In this three hour workshop for teenagers and adults, Zanni Louise helps you unlock your creativity, and write your own story. You will learn how to develop characters, structure a plot, write freely and effectively, and edit.
Suitable for teens and adults; 3-hours
Create A Book In A Day
Zanni works with a group of students to develop a collaborative published book. Zanni will help students unlock creativity, find unity and synchronicity in ideas, draw ideas together and form a meaningful storyline. Students then branch into groups to write chapters individually or in small groups. Some students work on illustrations. Zanni workshops each chapter with students, bringing stories together, and helps students with editing. Zanni then arranges for books to be compiled and printed, so they can be returned to the students.
Suitable for Primary and Secondary; one full day; max 20 students.
Story Craft
In this short workshop, Zanni inspires students to write their own story. Students will learn how to brainstorm, plan and write their original story.
Suitable for Primary and Secondary; 1-2 hours; max 30 students
WORKSHOPS - Early Learning Centre:
Little Stardust Dancers
Zanni Louise reads an excerpt from her books STARDUST SCHOOL OF DANCE, and engages children in a conversation about their love of dance. Zanni then teaches little dancers the Stardust Dance routine, and leads them in a tiara and dance crown making activity. Materials included in cost of workshop.

Workshop length: 45 min - 1 hour
Max participants: 30
Penguin Adventures
Wearing her Errol beanie, Zanni Louise reads her two bestselling humorous picture books Errol! and Mum for Sale. After an engaging discussion, Zanni gets kids to design their own penguin adventures, and Errol beanie. Templates supplied.

Workshop length: 45 min - 1 hour
Storytelling with Zanni Louise
Picture book author Zanni Louise dresses up to read three of her loved picture books, and leads the children in fun craft activities. Materials included in cost of workshop.

Workshop length: 45 min - 1 hour
Find Your Magic Paintbrush
Zanni Louise reads one of her Tiggy and the Magic Paintbrush books, and leads the kids in a discussion about themes in the book, which include problem-solving, starting school, friendship and using your imagination. Kids then create their own magic paintbrush using craft materials. Materials included in cost of workshop.

Workshop length: 45 min - 1 hour
Max participants: 20
Testimonials
We would like to sing Zanni's praises for a wonderful school visit. Her engaging and gentle ways had our students engrossed in her presentations. Her hands on props and enthusiasm for her craft, had all our students excited about writing their own texts. Zanni was more than happy to answer all our students' questions and keenly shared her writing journey with our students. Zanni's warmth and passion about quality literature for children is inspiring and we would welcome her back to our school, without hesitation.

St Agatha's Brisbane - 2019

We recently had the pleasure of welcoming Zanni to our school to share her writing journey and books. Our students were fascinated and then the magical moment arrived… Zanni asked if they wanted her to read a book! Our students were so enthralled, they would have sat there all day listening. Thank you Zanni, you have changed their lives forever!

Westall Primary - 2019