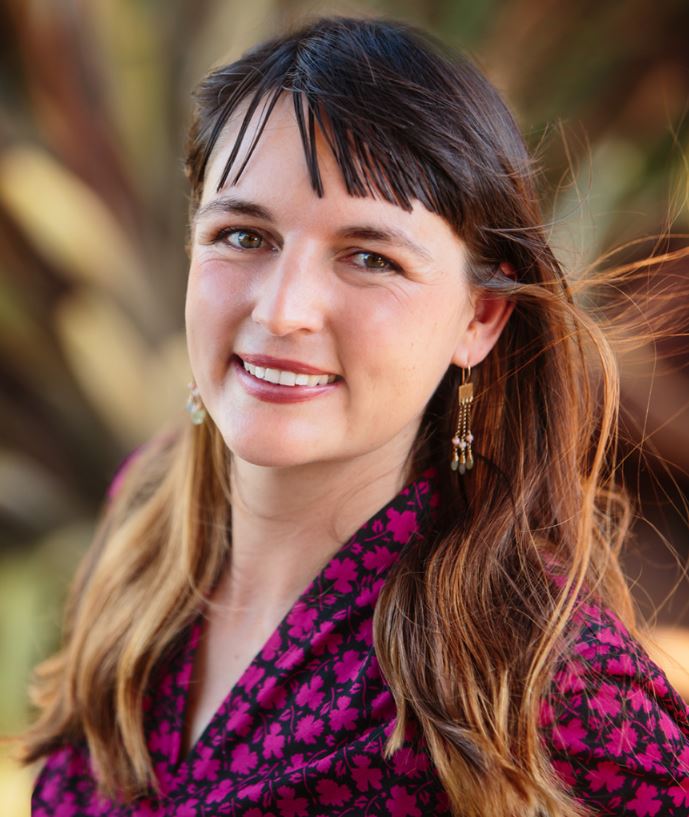 Speaker type
Author
Storyteller / Performer
Virtual visits

Zanni Louise has been writing stories since she was little, growing up in country NSW. She now lives with her family of four in the Byron Bay hinterland.
Author of over thirty kids' books, Zanni writes picture books, chapter books and books for 10-12 year-olds. Her first middle grade, Queenie In Seven Moves is published by Walker Books 2023.
Her books have been long-listed for the CBCA Awards and short-listed for the Australian Book Design Awards, Educational Publishing and Speech Pathology Award. Persistence (Five Mile) was highly commended in the Australian Education Publishing Awards and Human-Kind was voted best picture book series by Bookstagang (2020). Archie and the Bear (Little Hare) was chosen for the International White Ravens catalogue in 2018. Zanni's books are published in over twenty foreign territories.
Zanni runs a picture book course online with Anna Pignataro. She also offers other classes for budding authors throughout the year and provides private mentoring. Zanni loves to visit your school or festival to inspire writers and readers.
Zanni's literary works are represented by LK Literary Agency and her speaking and workshops can be booked through Speakers Ink. She is proud to be an author ambassador for Room To Read, an organisation helping to educate children.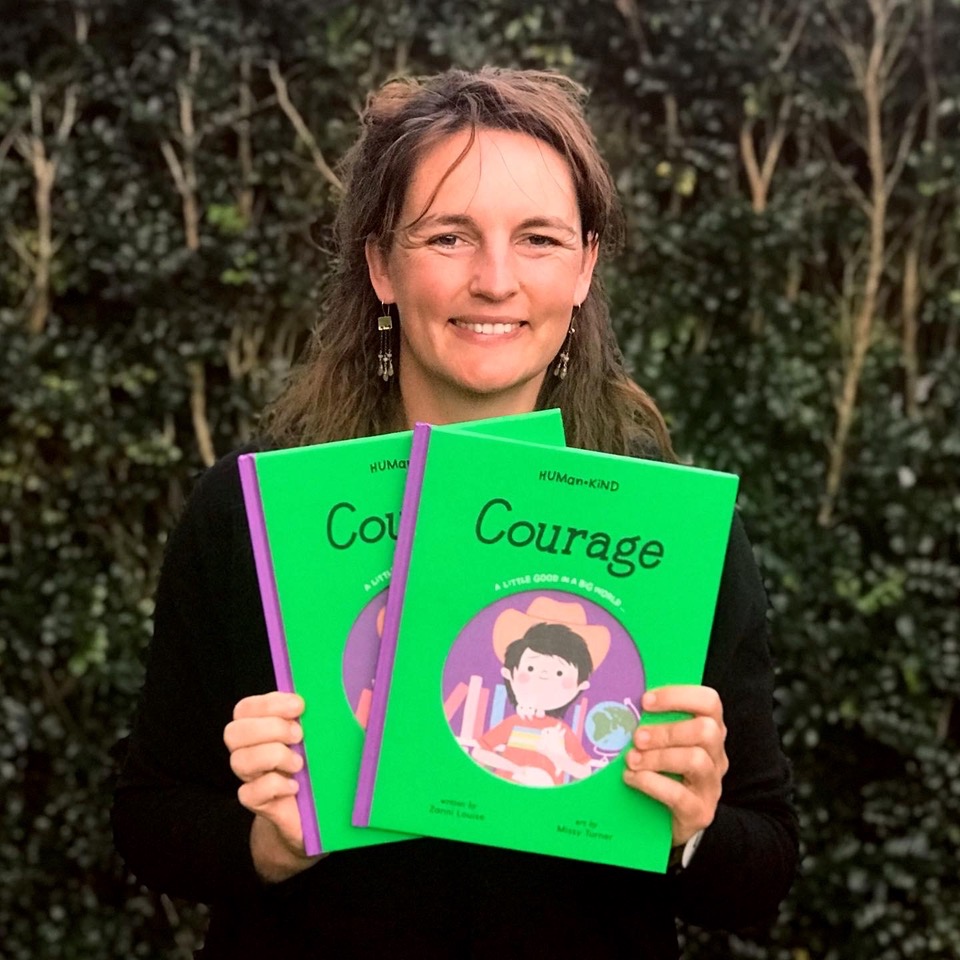 Presentations:
Learning To Fly
Can pigs fly? Maybe they just have to try!
Zanni brings authenticity, costumes and fun to the author stage, inspiring young imaginations to soar. She reads Pigasus, which is all about believing in yourself and never giving up and gets kids' to help act out Errol! which always brings a laugh. Weaving in more meaningful ideas about growing imaginations and stories, Zanni leaves kids full to the brim with inspiration for their own stories.
Available in person or virtually; suitable for Primary School; 45 min.
Being Human
What makes us human? How do we be a better human? Author of the Human-Kind picture book series and I Feel The World, Zanni Louise guides children and their teachers through a discussion about human values, such as persistence, honesty and courage. In this safe and supportive space, kids ask questions, answer questions and discuss important topics in a fun and engaging way. Read more information
about the books here: https://youtu.be/2pBAfLHJWmw or download the teacher resources: http://zannilouise.com/human-kind/
Available in person or virtually; suitable for Primary School; 45-60 min.

Workshops
Writing Workshop
Zanni inspires kids to write their own stories by exploring character development and using the three-act story arc. She introduces kids to fun and effective editing techniques, which will take a good story and make it better. Inspiring the most reluctant writer, Zanni is passionate about helping kids find the techniques that work best for them as well as encouraging them to follow their interests.
Available in person or virtually; suitable for Primary School and High School; 60-120 min.
Testimonials
It's always a pleasure welcoming Zanni to our school. Her presentations are innovative, engaging, informative and fun. Our students thoroughly enjoyed meeting her.

Oakleigh State School - October, 2023

Zanni presented three sessions, one for Kindergarten, Year 1 and Year 2. Each presentation was engaging for the students . Zanni used props and expressively read her stories. Where possible Zanni had students on stage with her doing different activities or improvisations.

Pymble Ladies College - August, 2023

Zanni was so friendly and engaging. She told her story beautifully, with interesting resources to accompany her presentation. Zanni was genuinely interested in our students and connected with them in a very natural way. She promptly answered any emails regarding arrangements and the program for her visit and was happy to fit in with the school day. Some students reached out to Zanni via her website after her visit and she was very kind, considerate and timely in her reply. It was lovely to have her in our school.

Danebank Anglican School, NSW - August, 2023

Zanni did a great job to engage our whole K-6 school of 200 students for her hour-long presentation.

St. Mary's Primary School, Grafton - August, 2023

Just wanted to say thank you to Zanni for the wonderful author's presentation she gave to our Prep and Year one students.

Our students were captivated and delighted with her fun activities - penguin dancing, story brainstorming and imaginative role playing with her book "Oh Errol." She has a unique, creative way of entertaining and educating students.

Oakleigh State School Library - October 2022